Birth Talks with Nickita & Carly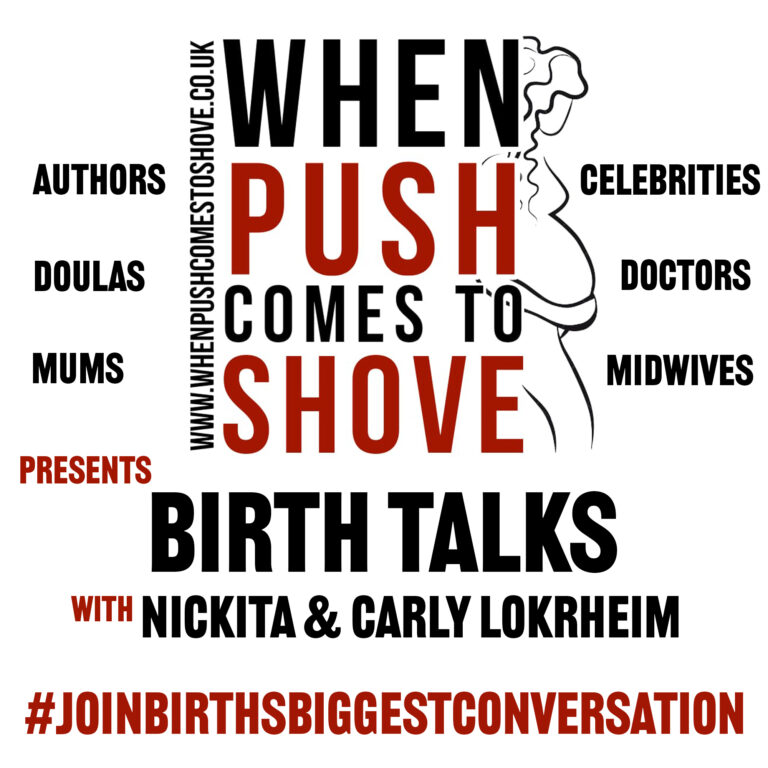 When Push Comes To Shove Birth Talks Episodes
Birth Talks with Nickita & Carly. Join the biggest birth conversation.
Mindful Midwife Lisa Goulbourn Birth Talks with Nickita – How Important is Continuity of Carer?
When Push Comes To Shove
Join Births Biggest Conversation Today
Click Here for the YouTube Channel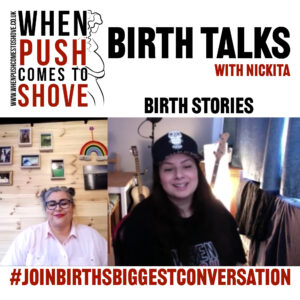 In this episode Nickita talks with the Mindful Midwife Lisa Goulbourn
If you would like to join the conversation & be interviewed for the YouTube Channel please email: info@whenpushcomestoshove.co.uk
www.WhenPushComesToShove.co.uk
See the website for this as a Podcast version.
The following content are peoples views and opinions and are NOT intended as medical advice.
If you have questions, discuss with your health care provider.
You are entitled to informed consent.
Here are some links you might find useful https://www.aims.org.uk
https://www.birthrights.org.uk https://www.birthpracticeandpolitics.org https://www.england.nhs.uk/wp-content… http://www.homebirth.org.uk
https://www.nice.org.uk https://www.rcog.org.uk
#childbirth #author #birthchoices #birthstories #doula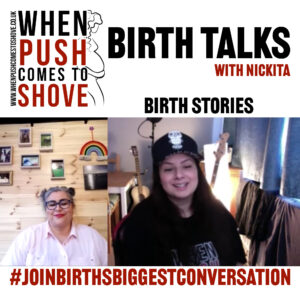 Search Results placeholder
By subscribing to this podcast, you will automatically receive the latest episodes downloaded to your computer or portable device. Select the subscription method below that best fits your lifestyle.
Subscribe to
When Push Comes To Shove Birth Talks Episodes
Or subscribe with your favorite app by using the address below
iOS (iPhone, iPad, and iPod)
To subscribe, select the "Subscribe on Apple Podcasts" button above.
Mac and Windows
To subscribe, select the "Subscribe on Apple Podcasts" button above.
Android and Amazon Fire
To subscribe, select the "Subscribe on Android" button above.
Your favorite application
Copy the address found in the box above and paste into your favorite podcast application or news reader.
Bookmark this podcast
To bookmark this podcast site, press the "Ctrl" and "D" keys on your Windows keyboard, or "Command" + "D" for Mac.
Raising the funds needed for IM's to return to work & simultaneously spreading awareness about all of the available choices in pregnancy,  childbirth & postnatal care.
As birth workers, both Nickita & Carly feel incredibly  passionate about autonomy in birth and have made it their mission to educate not just parents but everyone,  everywhere that they have 100% full control of their bodies and everyone should be entitled to information in order to make informed choices about their birth. 
We are raising the voice of birth by bringing the subject of birth into the mainstream narrative.  Birth effects everyone.  Along with the amazing single BREATHE AGAIN we are talking to as many people as possible about birth & birth choices on our growing YouTube Channel & we will begin filming the birth documentary in the Spring of 2021.
Raise funds for Independent Midwives
To create an education program for young adults 
Funded antenatal & postnatal education
Raise awareness for the right to choose where people birth & who they have at their birth